ENOVIA R2018x – Powered by the 3DEXPERIENCE business platform
posted by:

Magic Engineering

No Comments
Powered by the 3DEXPERIENCE® platform, ENOVIA is the place to plan your definition of success
Nowadays, the economy is more and more global. For a company to stay competitive, it must be innovative. Innovation increasingly means global teams collaborating with global information in a social context – and doing so with clarity, confidence and consistency.
Powered by the 3DEXPERIENCE platform as a business experience platform, ENOVIA® enables innovators from your teams to benefit from the true rewards of collaboration. ENOVIA® is the corner stone to manage all important processes related to product development.
It provides software solutions for every organization in your company – from marketing to sales to engineering – that help you, in your value creation process, to create differentiating consumer experiences. With a single, easy-to-use web interface, it powers a collaborative, interactive environment available on premise and on cloud.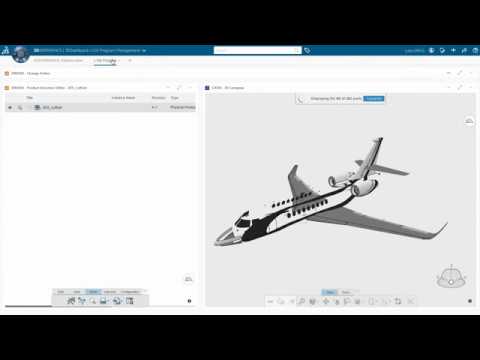 Share with your friends to unlock the video